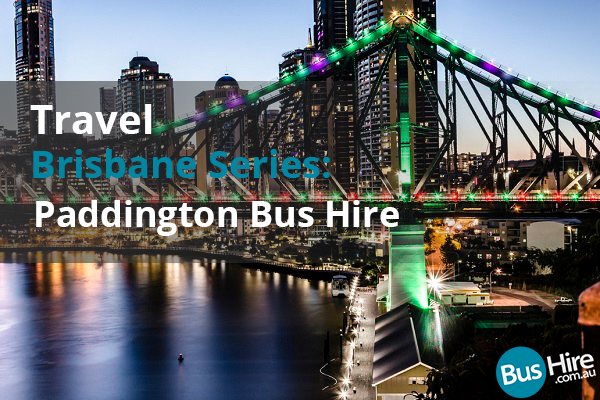 More than just a metropolitan city, Sydney is home to some of the country's most beautiful suburbs. An aastern inner-city suburb, Paddington is just east of the central business district of Sydney. With its vamped-up pubs, trendy boutiques, art galleries, and leafy streets, this inner-city capital is delicious, decadent, and all things designer! If you want stress free transportation to your next Paddington attraction or site, choose
Brisbane bus charter
for convenience and affordability.
The Unicorn
This unpretentious and friendly pub is known for its wine list and beer, which is 100% homegrown. Even the locals love The Unicorn. But that's just the beginning. Meat pies, roast chook, steak and chips, and a pav that is said to be able to make a grown man cry are just a sampling of what you'll find among this Aussie pub's classics. Don't get the idea that this is a place with fancy lighting or leather banquets. There is just good food, cold beer, drunken sing-alongs to the sounds of an old piano, one-dollar pool games, and a dartboard. What else does one require from an Australian pub? You'll find The Unicorn at 106 Oxford St. in Paddington.
UNSW Galleries
Paddington's UNSW Galleries are located at the centre of Greens Road and Oxford Street. Inside you will find exhibits based on science and tech, culture, design, and art. Cutting-edge research and big ideas have all gone into these exhibits. Here, leading international practitioners, curators, Australian practitioners, and writers who all work in the field of contemporary design and art come together. Through public programs and exhibitions, contemporary material and visual culture plant platform amongst three principal exhibition spaces. The galleries opened in 2014 and, in January and February, will feature exhibits such as Architecture Makes Us: David Chesworth and Sonia Leber's Cinematic Visions; The Beehive by Zanny Begg; Radical Sydney; An Impossible Composition by Oliver Beer. From March to June you can see Rhythm Sequence by Gemma Smith; Maria Smit and Elliot Bryce Foulks; Fragile Fantasy by Nicholas Aloisio-Shearer, and much more.
Blender
Yes, another art gallery; but here you will find everything from Buckley to Bowie in the way of iconic fine art music photography. Located on Paddington's Elizabeth Street, the building encapsulates rock 'n' roll's good old days. Get a private viewing (of sorts) through the decades of Prince, Bowie, Deborah Harry, Hendrix, the Beatles, and more. There are, available for purchase, limited-edition prints of Kurt Cobain in concert, Joni Mitchell ice-skating, and the glorious 70s version of Cher. Every week they have one famous face immortalized. Don't miss unbelievable collections of iconic rock through the ages by photographers from Brian Ais to Tony Mott.
Ampersand Bookstore and Café
When you're ready to spend a little downtime, and just relax and take it easy, there's no place like the Ampersand Bookstore and Café. This is a little bookstore café where locals and visitors alike can grab a good read and snuggle up by the fire. Located on Paddington's Oxford Street, the tranquil oasis that goes by the shortened name of Ampersand Café surrounds its clientele with bookstores, galleries, and sweet boutiques. Try their gluten-free brownie or a freshly made sandwich if you find yourself feeling peckish. Don't let these four rickety levels fool you, this is no shack. With its tables and cosy nooks, it is the ideal getaway for the book lover in you.
Jardan Sydney
When you're ready to get down to some serious shopping, there are numerous choices. But do yourself a favour and stop in at Jardan's Shop. Well known by the locals, Jardan is a Melbourne-born furniture label. This beautiful shop, located on Paddington's Oxford Street, is the Sydney flagship store of the Australian furniture maker. The theme – the cities shifting colours. The building in which this shop is housed is the former home of Aerial Booksellers. The two-story Art Deco building was transformed by IF Architecture, who also did the recent makeover at Cutler and Company as well as Marion's Wine Bar. If you are a design buff, expect to be impressed beyond measure. And while you may not be currently in the market for new furniture, it would be a shame to pass up the opportunity to view this collection.
Reservoir Gardens
Totally transformed from its former life, the Sydney East award-winning venue Paddington Reservoir Gardens was the city's water source back in the 19th Century. Now state heritage-listed, after ending its water supply days in 1899, the site was (among other things) a petrol station and a garage. That's a pretty amazing history when you see it now! Since 2009, the gardens have been an impressive blend of Babylon's Hanging Gardens and Rome's Baths Of Caracalla. With a thrilling blend of new and old, sustainable and contemporary elements have been fused together with salvaged timber, brick, and iron fixtures. Take your time strolling through the wide boardwalks and immaculate gardens. And don't worry, there are plenty of rest stops along the way. If you go home early, you will miss the transformation of the space as detailed lighting illuminates the gardens after the sun sets.
The Light Brigade Hotel
Here, at 83 metres above sea level, locals and visitors enjoy cocktails and wood-fired pizzas. So much more than just traveller accommodations, this hotel is located on Woollahra's Oxford St. The clientele in this establishment are sports-mad and boisterous, so be warned! But the historic façade of this art deco, golden-hued building is worth a look. Food ranges from modern Italian to crowd pleasing pub fare. Try out the sliders, cured meat board, bruschetta, or fried calamari.
Paddington has been a magnet for fashion addicts, designers, and artists for decades. Immerse yourself in beautiful creations from artisanal chocolates and homemade pastas to handcrafted hats and contemporary sculptures. Find a peaceful park and roll out a picnic, stop in for a craft brew at a local pub, or work your way through the city sampling and browsing. But above all else, do not miss the opportunity to visit Paddington. Save yourself the trouble of driving and juggling a map by using a Brisbane bus charter for all your transportation needs.