Central Coast's Best Value
Bus Hire
Get A Free Quote Online

Or Call Us On
1800 287 242

Unbeatable Price Match Promise
Fuss Free
3 Click Booking Process
Best Selection Of Vehicles
Across Australia
Bus Hire Central Coast with a Driver
Best Value Bus Hire
If you just fancy a quiet life away from the hustle and bustle of the big city why not use Bus Hire to organise a tour or trip to the Central Coast.
Just over one hour's drive north of Sydney this vibrant and growing community offers an away day from the big smoke and we can provide transport to many destinations.
Why not head to The Entrance and enjoy a gelato at one of the boutique cafes overlooking the sea or wander among the shops as you enjoy the slower lifestyle.
Book a trip to the Hunter Wine Valley with BusHire and head to the Central Coast for lunch before our knowledgeable driver heads into the vineyards for a day out to remember.
Things to do in Central Coast
Around an hour and a half north of Sydney on the Pacific Highway you will find the area known as The Central Coast, the Central Coast is a large area between Sydney and Newcastle providing local residents a laidback lifestyle and Sydneysiders a close day trip to an idyllic beach.
There are an uncountable number of small beach towns on the Central Coast, from larger centres like Gosford(good for shopping) and Terrigal(a popular beach) to small nooks and crannies on the coastline with virtually deserted beaches and local eateries.
One area that is worth a visit is The Entrance, so named as in addition to beautiful beaches it also provides the entrance to Tuggerah Lakes which provide a calm area for watersports.
A lovely day can be spent on the lake hiring an inexpensive boat to potter around in, you can also hire some fishing gear and catch you lunch to be cooked on one of the BBQs in the parklands surrounding the lake. You can find The Entrance Boat House under the bridge on The Entrance Road. They also have paddle boards for hire if you are looking for a more active water sport.
You will find an abundance of Flathead, Whiting and Bream in the lake which make for good eating with just a squeeze of lemon. Ask the locals and they will point you in the direction of the best fishing spots.
If you don't have your sea legs, The Entrance's most popular tourist attraction is also it's cheapest(it's free!!!). The Entrance Pelican Feed started over 20 years ago when the local fish and chip shop threw out leftovers for the local pelican population to feed on. Since then it has grown to a daily event and tourist attraction, every day at 3.30pm the pelicans get fed and educational information about the local wildlife is given to tourists.
There is an added bonus for the pelicans besides being given food, the feed time is used to monitor the health of the pelicans and address any medical concerns.
If you want to see these majestic birds up close and personal head down to The Entrance road near The Waldorf Apartments any day at 3.30pm.
Sometimes after a hard day of fishing you come home empty handed no matter how hard you try, if that happens to you don't panic, the Central Coast has many fine eateries at affordable prices.
Bistro Jinja is one such establishment, down by the water on The Entrance road the combination of the friendly staff, location and classic Asian dishes will ensure a good feed
The Massaman Lamb Shanks are cooked to perfection falling off the bone with just the right spices to make it a delectable dish. They also have a range of vegetarian options to meet those requirements. If you can get a seat outside towards the Southern end it will give you spectacular views out to the mouth of the river.
If Asian flavours aren't your thing and you are more of burger person, you really should head further south from The Entrance to Gosford to try out Fahrenheit, they have a varied menu but the burgers are hard to resist.
If you like a bit of kick to your burgers the Fire Breather comes with jalapenos but for a burger with less bite you can't be the All American. With nothing over $20 on the menu it is an affordable way to end your day of not catching fish.
Make your visit to Central Coast even more enjoyable by booking cheap bus hire for your group travel.
Best Price Guarantee

*

Fuss Free 3 click booking system
Best Selection of Vehicles across Australia
Tried and Tested Service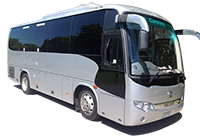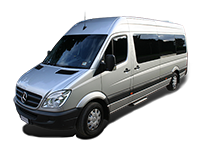 ---
Airport Transfers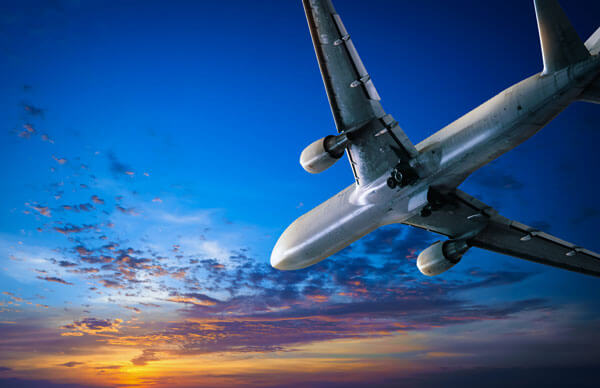 Bushire.com.au offer a reliable and low cost airport transfer service in Sydney, Melbourne and Brisbane for both international and domestic flights. We can provide meet and greet services and in some cases arrange transport at your destination also, please ask our advisors for more details on international transfers.
Our airport transfers are available 24 hours per day - 7 days per week. Please book as early as you can and have your flight number ready when making your booking.
Day Trips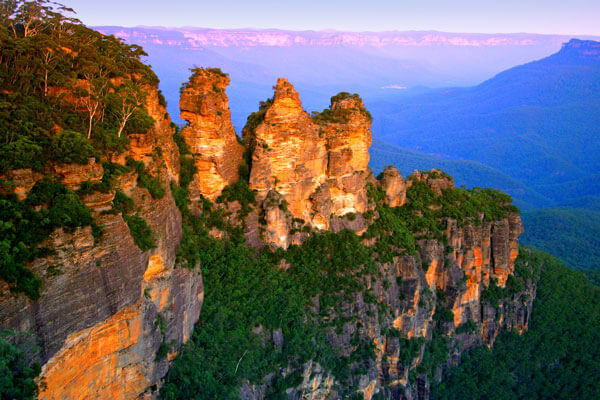 Take your group for a day tour into the Blue Mountains for a snow trip or spend a day relaxing on Bondi Beach. Your group event in Brisbane, Melbourne or Sydney can be made simple with a call to our friendly team of advisors. Hire a coach to Sydney Opera House, the Harbour Bridge and other iconic sites.
We cater for groups of all sizes but our speciality is 24 - 48 seat bus hire including a friendly driver who is trained to ensure that you have a comfortable and enjoyable journey.
Sport Tours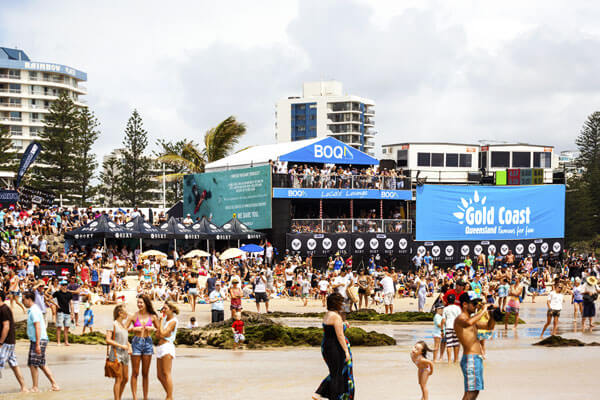 Sports groups touring Sydney who need transfers to the Sydney Cricket Ground or The Melbourne Cup or any other national sporting event can book vehicles of any size from bushire.com.au. Our buses are suitable for large teams carrying a lot of sporting equipment or even groups of supporters.
For sports teams travelling from abroad we can arrange to collect you from the airport, transfer you to your hotel and any other required destinations in one simple booking.
---
How to book bus hire
Simply use our easy online quote form at the top of this page and one of our advisors will get back to you with your quote or depending on your destination you may be able to receive an automated quote.
If you would prefer to speak to someone directly, simply give us a call on 1800 287 242
We are committed to ensuring that you get the best price possible for all of your transport needs
---
We look forward to providing you with a cost-effective, reliable and simple transport service across Australia. So send us an email or call our office to discuss your needs today. Or visit our blog to learn more about travelling in Australia.
Contact us today: 1800 287 242

Local excursions
Each year, students embark on an educational excursions. Trust us to safely carry all students from the school and to national parks, museums or art galleries. Hiring a bus means the vehicle can wait for your students and collect them when the tour has finished and return them to school on time for parents to collect them. All of our vehicles are equipped with 3 point seat belts and are maintained to the highest of standards.
Our booking team will work with you to plan a suitable itinerary and ensure that transport between the accommodation, historical sites, museums, galleries and other points of attraction runs smoothly.
Interstate excursions
Your students may be travelling interstate to Australia's Capital, Canberra, visiting Uluru or many other significant locations. Chartering a coach is appropriate for large groups to comfortably travel interstate and guide groups through unknown territory.
A professional driver with local knowledge will collect your group from the school and have passengers at your destination promptly and safely. Depending on the length of the trip, we can organise pit stops for bathroom breaks and lunch breaks to make the trip smoother for teachers to manage.
Sports Carnivals
Transporting an entire school body can be costly and messy, especially when using multiple Bus Charter services. Contact us for an affordable, simple and professional bus and coach hire service for your annual sports carnival. With several vehicles, we can organise a shuttle service or timed arrival vehicles as your require. Simply contact our office and we will discuss the most suitable and cost effective solution for your school's needs.
We also understand the importance of timing, especially with returning students in time for the local school bus or for their parents to collect them and ensure a professional approach and useful advice to return students promptly and without hassle.