Gold Coast's Best Value
Bus Hire
Get A Free Quote Online

Or Call Us On
1800 287 242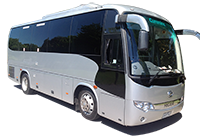 Unbeatable Price Match Promise
Fuss Free
3 Click Booking Process
Best Selection Of Vehicles
Across Australia
Bus Hire With A Driver Gold Coast
Best Value Bus Hire
The Gold Coast is the ultimate Australian Holiday destination and we offer affordable transport for your group or family touring the coast this year.
Spend a day on a long stretching beach or consider visiting one of the many amusement parks such as Movie World or Wet 'n' Wild to keep the kids entertained.
School groups or social groups can callus to arrange an easy-to-book, bus hire service with a driver to transport their group between the airport, hotel and theme park to drop and pickup from the front door, on time and safely.
Missing the city life? Wander into Brisbane CBD, explore the offers of Queensland's capital and boost the economy with a little holiday shopping. With a friendly driver in a comfortable vehicle, enjoy the ride back to the Gold Coast at your own pace.
Things to do in the Goldcoast
Australia's Gold Coast. Vegas on the beach. Party central of Australia. Located less than 90 minutes from Brisbane and with it's own international airport, The Gold Coast is one of Australia's premier tourist destinations.
Every year the Gold Coast hosts the annual "Schoolies" event where school leavers descend to celebrate finishing their school years, but so long as you avoid the dates(19th November to the 10th of December) of "Schoolies" you can be sure to have a nice relaxing time on a budget on the Gold Coast.
The Gold Coast is made up of several different towns lining the coast near the border of Brisbane and New South Wales, one of the most central towns in this chain is Surfers Paradise, which as the name suggests has a fantastic beach. An excellent way to spend a day enjoying the beach is to take up surf lessons at Surfers Paradise.
In these lessons you will be either in a group or paired up with an instructor who will take you through the basics of surfing, starting out on dry land before putting your theory into practise on the waves.
Being surrounded by some of the best surf beaches in the world surfing is a national pastime in Australia and one of the Surfers Paradise surf schools are an ideal place to start and with prices starting at around $60, it is something that can be enjoyed without breaking the budget.
If surfing isn't your thing you may want to head down to Currumbin Wildlife Sanctuary which will give you a rare opportunity to get in touch with some of Australia's native wildlife.
The Sanctuary covers 28 hectares on the Gold Coast and is dedicated to conservation of Australian wildlife. They have interactive displays and shows with the animals in their natural habitat, be sure to check out the free flight bird show, it involves some of Australia's most beautiful birds flying free amongst the audience.
There is also an educational side to the sanctuary, you can take the opportunity to learn more about the hard work being put into conserving the natural habitat of these wonderful animals.
You can grab tickets online at half price for $20.
When you have finished learning about the Australian Brush Tailed Possum and are looking for something to eat, you should check your calendar and hope that it is Tuesday because if it is you can go to MexiCali at Nobby beach for $5 taco night!!!
Located on the Gold Coast Highway at Nobby beach is this little gem of a restaurant, with the above mentioned specials and a couple of margaritas you will no doubt enjoy your taste of Mexico.
If you are towards the northern end of the Gold Coast you you may want to check out a Broadbeach institution, Cha Cha Japanese. The restaurant seems to have been there forever, and there is a good reason for that: Cheap, BYO and most of all tasty. They have all the Japanese favourites prepared to perfection, but be sure to try the teriyaki salmon which is full of flavour and melts in your mouth.
To end the day you can take a stroll through the Main Beach area taking in the lively nightlife before retreating to recover and do it all again tomorrow and don't forget that you can take advantage of Goldcoast bus hire to make your group travel even more convenient!
Best Price Guarantee

*

Fuss Free 3 click booking system
Best Selection of Vehicles across Australia
Tried and Tested Service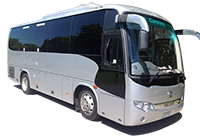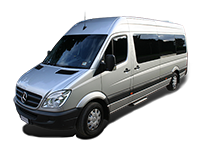 ---
Airport Transfers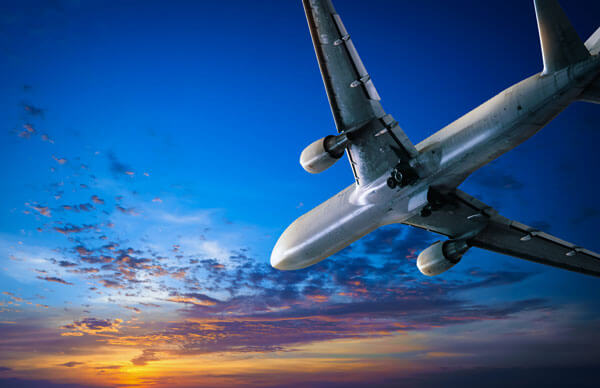 Bushire.com.au offer a reliable and low cost airport transfer service in Sydney, Melbourne and Brisbane for both international and domestic flights. We can provide meet and greet services and in some cases arrange transport at your destination also, please ask our advisors for more details on international transfers.
Our airport transfers are available 24 hours per day - 7 days per week. Please book as early as you can and have your flight number ready when making your booking.
Day Trips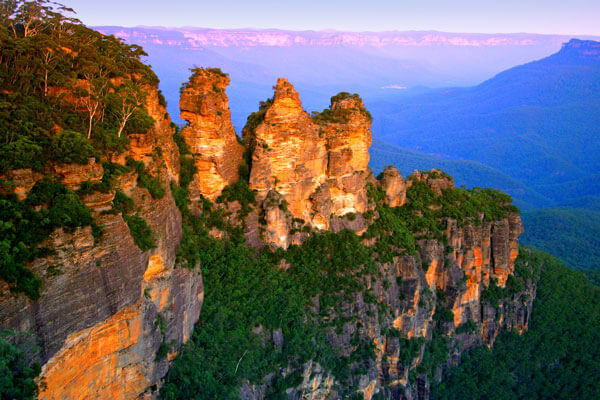 Take your group for a day tour into the Blue Mountains for a snow trip or spend a day relaxing on Bondi Beach. Your group event in Brisbane, Melbourne or Sydney can be made simple with a call to our friendly team of advisors. Hire a coach to Sydney Opera House, the Harbour Bridge and other iconic sites.
We cater for groups of all sizes but our speciality is 24 - 48 seat bus hire including a friendly driver who is trained to ensure that you have a comfortable and enjoyable journey.
Sport Tours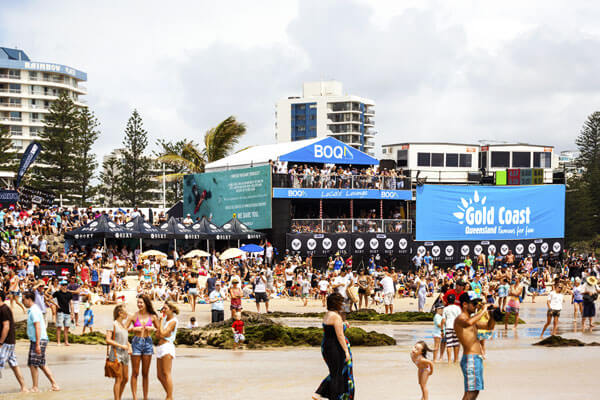 Sports groups touring Sydney who need transfers to the Sydney Cricket Ground or The Melbourne Cup or any other national sporting event can book vehicles of any size from bushire.com.au. Our buses are suitable for large teams carrying a lot of sporting equipment or even groups of supporters.
For sports teams travelling from abroad we can arrange to collect you from the airport, transfer you to your hotel and any other required destinations in one simple booking.
---
How to book bus hire
Simply use our easy online quote form at the top of this page and one of our advisors will get back to you with your quote or depending on your destination you may be able to receive an automated quote.
If you would prefer to speak to someone directly, simply give us a call on 1800 287 242
We are committed to ensuring that you get the best price possible for all of your transport needs
---
We look forward to providing you with a cost-effective, reliable and simple transport service across Australia. So send us an email or call our office to discuss your needs today. Or visit our blog to learn more about travelling in Australia.
Contact us today: 1800 287 242

Local excursions
Each year, students embark on an educational excursions. Trust us to safely carry all students from the school and to national parks, museums or art galleries. Hiring a bus means the vehicle can wait for your students and collect them when the tour has finished and return them to school on time for parents to collect them. All of our vehicles are equipped with 3 point seat belts and are maintained to the highest of standards.
Our booking team will work with you to plan a suitable itinerary and ensure that transport between the accommodation, historical sites, museums, galleries and other points of attraction runs smoothly.
Interstate excursions
Your students may be travelling interstate to Australia's Capital, Canberra, visiting Uluru or many other significant locations. Chartering a coach is appropriate for large groups to comfortably travel interstate and guide groups through unknown territory.
A professional driver with local knowledge will collect your group from the school and have passengers at your destination promptly and safely. Depending on the length of the trip, we can organise pit stops for bathroom breaks and lunch breaks to make the trip smoother for teachers to manage.
Sports Carnivals
Transporting an entire school body can be costly and messy, especially when using multiple Bus Charter services. Contact us for an affordable, simple and professional bus and coach hire service for your annual sports carnival. With several vehicles, we can organise a shuttle service or timed arrival vehicles as your require. Simply contact our office and we will discuss the most suitable and cost effective solution for your school's needs.
We also understand the importance of timing, especially with returning students in time for the local school bus or for their parents to collect them and ensure a professional approach and useful advice to return students promptly and without hassle.