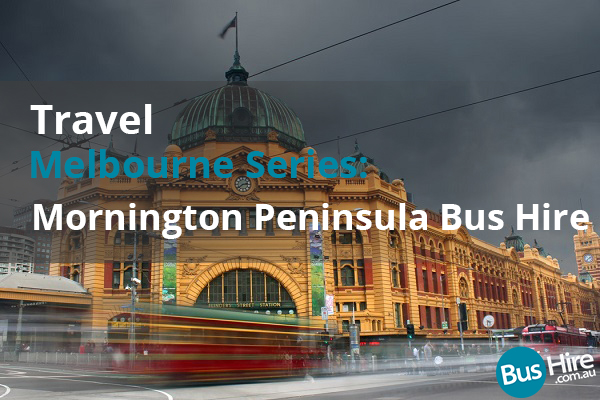 New Zealand's Mornington Peninsula offers much in the way of discovery. Slip into their natural hot springs, uncover your artistic side, or explore thrilling aquatic adventures and attractions. In this little corner of the world, it's okay to lay back and relax or be constantly on the go. The choice is yours. And by hiring
bus charter in Melbourne
, no matter what you do, you will be assured of a stress-free ride to all of your Mornington Peninsula attractions and activities.
FAC (Frankston Arts Centre)
With a long history of cultural development and commitment to community, the FAC was established in 1995. Through the arts, it strives to promote well-being and mental health for one and all. It boasts an art hub, 192 seat black box theatre, a function centre, two exhibition gallery spaces, and an 800-seat theatre. In all of Australia, it is one of the largest outer metropolitan arts venues. Programs include specialized workshops, educational pathways, ticket subsidy scheme, and live theatre captioning. Every year, artists, community arts groups, theatre companies, and local schools use this facility. It is accessible to the public from 9 to 5 Monday through Friday, and 9 AM to 2 PM on Saturdays. Annually, more than one quarter of a million people visit this facility where international and national artists' tours regularly sell out.
Dromana Estate
If you have a passion for wine, this is a must-see attraction. The Dromana Estate, which boasts a 500-tonne capacity winery, was established over 30 years ago. On the Mornington Peninsula, it is among the largest and oldest producers. For those seeking a wine tasting experience, it is conveniently located not far from the Peninsula Freeway where the cellar and winery door sit beside the rolling hills of the vineyard. Allow yourself to be guided through various wines by the Cellar Door Staff. Labels can include the David Traeger Range; some of this cool climate region's best varieties, the Morning Estate Range; and a highly acclaimed Chardonnay and Pinot Noir, the flagship label of the company, the Dormana Estate Range. The winery is open between the hours of 11 AM until 5 PM, Wednesday through Sunday.
Moonraker Dolphin Swims
We hope you brought your bathers because you're going to get a chance to swim with the dolphins at Moonraker. For three hours you will experience, with a small group, the opportunity of a lifetime. You will all be swimming with Australian Fur Seals and Bottlenose Dolphins. Refreshments, both morning and afternoon, are included as well as all your equipment for snorkelling. Specializing in seal and dolphin swimming as well as adventures in sightseeing, Australia has awarded the Eco-Adventure Company Award to Dolphin Swims. The Mornington Peninsula has been home to this dolphin swim for over 25 years. This tour is family-friendly so everyone is welcome.
The Enchanted Adventure Garden
Speaking of family-friendly, The Enchanted Adventure Garden is fun for one and all with a giant Tarzan swing, suspended tunnels, swinging rope bridges, zip lines, and more. Set amongst ancient Woodland trees and gardens, there are two courses from which to choose. For young children, The Nippers Course. For teens and adults, The Grand Course. When it's time to take a break, have lunch from the café, a treat from the incredible lolly shop, or bring a picnic and enjoy it in the park. With one convenient all-inclusive ticket you can ride the slides, visit the gardens, visit the maze, and more. Hours of operation are 10 AM to 5:30 PM Monday through Friday and 9 AM to 6 PM on Saturdays and Sundays.
The Ashcombe Lavender Gardens and Maze
And while we're on the topic of gardens, consider a visit to these highly acclaimed gardens flowering with lavender all year round. It is one of the most famous and oldest hedge mazes in all of Australia. If cypress trees and lavender (40 different kinds, in fact) aren't your thing, consider making your way through the gorgeous circular rose maze. For all ages, the famous Great Ashcombe Gnome Hunt is fun and can keep the little ones busy. Or take a self-guided tour along The Garden Discovery Trail.
Multiple Shopping Opportunities
Did you know that shopping can calm the soul and soothe the mind? Or so we've heard. Regardless, no trip to the Mornington Peninsula would be complete without a shopping trip. First, of course, you have to decide whether you want to go in search of antiques and vintage items, stroll through one of several markets, or get down to some serious power shopping. When it comes to markets, the Red Hill Community Market, Portsea Market, or the Mornington Resource Market are available. For power shopping, consider stores like Olieve & Olie Skincare Factory or Hamper Yourself. If you decide to shop before Christmas, consider stopping in at The Christmas Tree Farm. But for vintage items and antiques, don't miss checking out the Factory Antique Market, My Vintage Addiction, or Attic and Barn Indoor Market.
The Peninsula Hot Springs
When your feet get to sore to walk to the shops any longer, take a load off and relax at Peninsula Hot Springs. This spa is one of Victoria's first day spas and first geothermal mineral springs spa. On the Mornington Peninsula, it is just 90 minutes from Melbourne and set in a beautiful natural environment. With over 20 globally inspired bathing experiences, it has won Best Mineral Spa Of the World Award consistently from 2014 to 2017. A relaxing experience for everyone can be enjoyed in their two main facilities. Facility one is the Spa Dreaming Centre. This is for guests 16 and older where the emphasis is on tranquil spaces. Facility number two is The Bathhouse. It offers fun, relaxation, and a sense of well-being through globally inspired bathing experiences. A 360° view can be enjoyed from the hilltop pool. There is also a Turkish Hamam, reflexology walk, and a cave pool.
For a convenient, problem free ride, especially after you just got done unwinding and relaxing at the spa, consider hiring bus charter in Melbourne. Not only will it take a load off your mind as far as driving goes, it is a cost-effective way to travel in a country with which you are unfamiliar.