Use Cheap Sydney Bus Hire with a Driver to Tour the City on a Budget!
Get ready to be charmed by Sydney, the city which has everything needed for a perfect vacation! An innovative fashion scene, seductive outdoor lifestyle, the most beautiful harbour on the planet and a dynamic cosmopolitan culture, this incredible city is full of hidden hotspots and natural beauty. Despite being one of the more expensive cities in the world, a little planning can go a long way in accommodating a small travel budget. So why not think about booking cheap bus hire in Sydney with a driver to take you and your companions to the various tourist destinations around the city? In addition, here are some ways on how you can find free or cheap things to do in Sydney:
Visit the Sydney Harbour Bridge
Recognised as an iconic landmark in Sydney, many choose to climb the bridge for an unique experience, this experience alone costs $300! Save your dime and your nerves and simply stroll along the pedestrian pathway at the bridge's eastern edge for free and be greeted by the view of Sydney Opera House just panoramas across the harbour! What is more romantic than catching the sunset together with your significant other on this iconic bridge in the early evening? Watching the sunset over Sydney Harbour Bridge is an amazing experience and even better when viewed from the water. You can catch a ferry over to Manly beach for around $5 and if you get the timing right on your return journey (around 5pm) you will catch the most amazing sunset.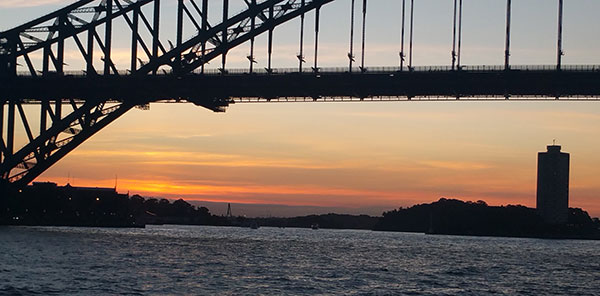 Royal Botanic Gardens
Right behind another of Sydney's icons, Sydney Opera House, you can visit the Royal Botanic Gardens. It shares a spectacular landscape over the harbour and yes, there is no admission charge too! Now a treasure trove of flowers, ferns and lawns, it was Australia's very first vegetable garden. Join the locals as they sprawl on the greens, enjoying the tranquil afternoon or pack for a picnic before visiting one of Sydney's finest views at Mrs Macquarie's Chair. You can easily spend hours at the garden, simply exploring or relaxing or a combination of both.
Bronte Park
Enjoy the sparkling sea views and indulge in the coin-operated public barbecue which makes this one of the best al fresco lunch spots in Sydney. Easy accessible by public transport, Bronte park provides you with the best of both worlds where there are plenty of barbecue spots and lots of green space for your game of cricket. This park gets real busy and packed on perfect summer days so head out early in the day to secure a spot!
Luna Park
There's no entrance fee to go into this much-loved park with killer harbour views. Luna Park is a restored amusement park where everyone goes for the sake of fun! A trip to Luna park is incomplete if you do not try your hand on Goin Fishin', Laughing Clowns and other nostalgic favourites that is suitable for big kids of all ages! Dad will laugh his socks off the Giant Slides while your little ones will definitely love the Space Shuttle. Enjoy carnival favourites such as popcorn and candy floss along with healthy snacks!
Museums
If you enjoy looking into Australian history and culture, here are some museums which you can visit for free. There are no admission fees into Nicholson Museum in Sydney University, Museum of Contemporary Art at the Rocks and if you are interested in aboriginal arts, do visit the Art Gallery of New South Wales. Located in Darling Harbour, you can also visit National Maritime Museum where there are historic ships. An amazing place where you can take a step back in time and learn about Australian culture, as well as to take a break from the hot sun.
The Rocks
Walk down the memory lane in The Rocks, the most historic part of Sydney. You will find some of Australia's oldest pubs, fine colonial buildings, sandstone churches and maritime history. Trace back to Sydney's original hospital, the first fresh water source – Tank Stream around the area. Join the locals in the narrow laneways with buzzing weekend markets and street entertainment. You will not find this anywhere else!
Bondi Beach
Join the locals as they bask in the sun and soak up the lively vibe in one of Sydney's most popular beaches – Bondi Beach. The lively beach offers a spectacular view of the glorious sunrise over the Pacific Ocean. If you are staying till nightfall, enjoy the vibrant night-life and the beach side dining options. At first glance, Bondi can seem expensive but there are plenty of Backpackers hotels and cheap restaurants to choose from.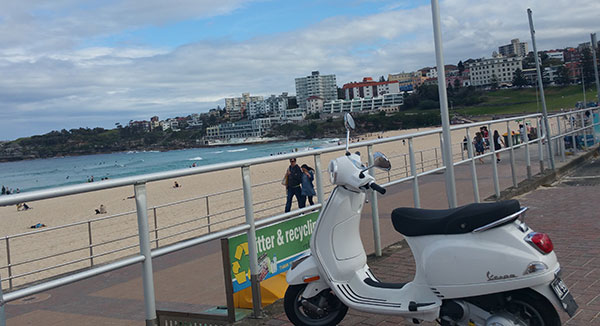 Camp Cove
if you would like to avoid the crowd in Bondi, simply head to Camp Cove. The jewel in the crown of Sydney Habour, it is a picturesque and tranquil beach. Ideal for snorkelling, fishing, and sunning, it is also a popular dive site. Do not miss one of Sydney Harbour's finest sandy beaches when you are there!
North Head Lookout
North Head offers a spectacular view from Sydney's skyscrapers to the mouth of the harbour, and if you are lucky, you might spot a whale. If not, you can always fall back on enjoying the serene sunset at North Head.
Visit Sydney on a shoestring budget but get double the amount of fun and experience! With so much to see and do, remember to book budget bus hire for your group, we can cater for groups of any size from just 8 people up to 60 and more!